Nutreco: A research driven company
The prize for the Nutreco Feed Tech Challenge - a validation trial - offers the winner a true test. It helps speed up development and provides an unforgettable experience. We know that validation and knowledge about how to apply new technologies to a real farm environment are crucial for farmers to embrace innovation.
We think that this challenge, and in particular the validation trial, can provide a significant contribution to bringing new breakthrough innovations into life. This is a 'money-cannot-buy' opportunity, the only way to get access to Nutreco's expert service and its world-leading research facilities. 
Nutreco's innovation and R&D activities are driven by the belief that we must bring knowledge and technology to the market in a way that is fast and effective, with a sound research backing. We translate world-class research into practical, economic and sustainable nutritional solutions.
We have five Trouw Nutrition research centres for swine, ruminants, poultry and ingredients and five Skretting research centres for fish and shrimp.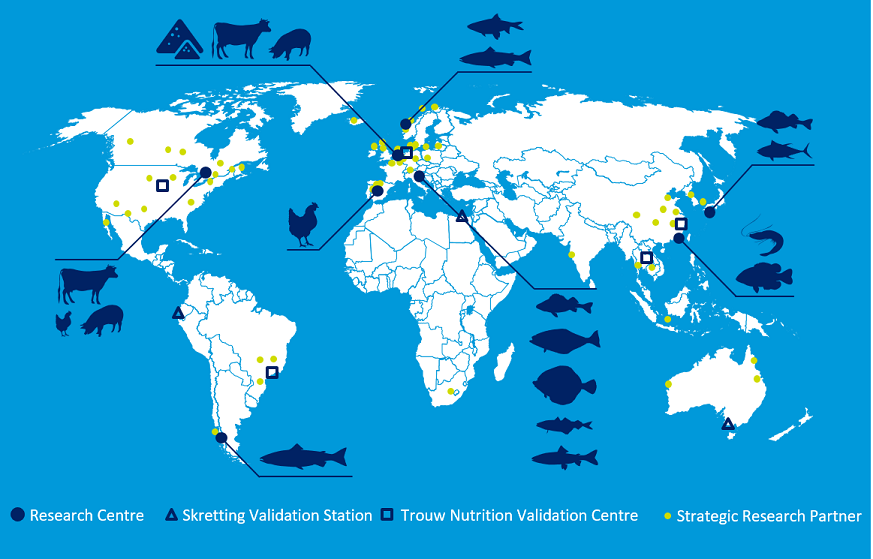 To further validate the effectiveness of our global products, we carry out scientific studies by collaborating with the leading universities, leading opinion leaders and key customers in the respective regions and countries.
The extra bonus of the validation prize is that it is a chance to attract the attention of the public, the press and of investors and partners that may be able to take the concept to a next level.
We can't wait to see what this year's challengers will bring! Good luck!
Sophie Noonan (Skretting Aquaculture Research Centre) & Fleur Brinke (Trouw Nutrition R&D)
This post was edited on Mar 5, 2018 by teresa debesa
SIGN IN or REGISTER NOW to join the discussion